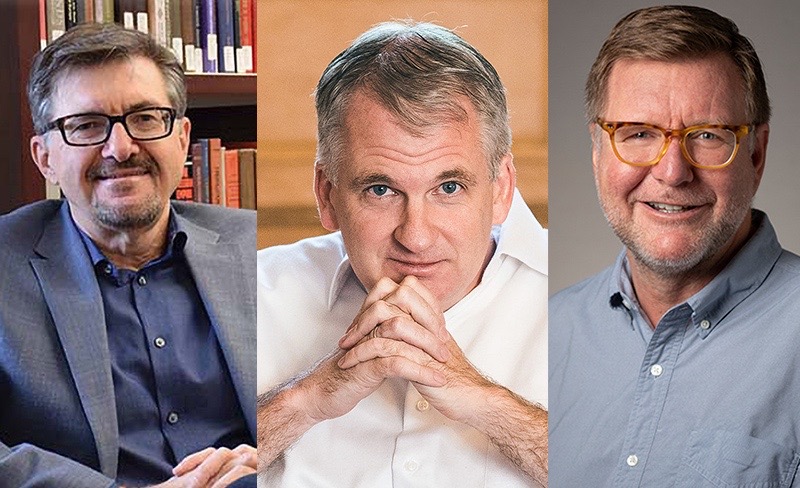 With the Russian war in Ukraine entering its eighth month, what are the prospects for resolution? Can either Russia or Ukraine "win" the war in any meaningful way? Do the US and Europe have enough domestic political resolve to continue supporting Ukraine with critical resources as they face the possibility of warfare persisting into a second winter?

Join Timothy Snyder, the Richard C. Levin Professor of History and Global Affairs, and Arne Westad, the Elihu Professor of History and Global Affairs and Director of International Security Studies, and Serhii Plokhii, the Mykhailo S. Hrushevs'kyi Professor of Ukrainian History, Harvard University, for a discussion of the war's future implications for Ukraine, Russia, and global order.

The event, which is hosted by International Security Studies, will be held in person and live-streamed. In-person attendance is limited to members of the Yale campus community with a Yale ID.
To watch via live stream, go here; there is no need to register.
Wednesday, September 28
12:00-1:30pm
GM Room, Horchow Hall
55 Hillhouse Avenue, New Haven