Support our activities!
How do we use your donation?
All Yale Club activities are funded entirely by donations from alumni and friends!
Your donations will directly benefit our club activities (alumni in-person and online events, scholarships, essay contests, lectures, the Munich Dialogues on Democracy, …).
If you want to support a specific activity, you can indicate so during the Paypal checkout process. If you donate by bank transfer, please write your desired earmark as Verwendungszweck/note to payee.
Quick facts about our finances
we are a registered charity in Germany (gemeinnütziger eingetragener Verein)
your donations are fully tax-deductible (and monitored by German fiscal authorities)
we have extremely low fixed costs:

no compensation for board members
our only recurring fixed costs are web hosting and some legal/administrative fees which are necessary to maintain our status as registered charitable organization (e.g. for notarizing our annual meeting minutes)
in 2020, we spent €5300 for events and stipends and only €33 for operating costs
Donate by Bank transfer…
Payee/Kontoinhaber: Yale Club e.V.
IBAN: DE36830654080005217610
BIC: GENODEF1SLR
Bank: VR-Bank Altenburger Land eG
You can scan the QR code below with your banking app!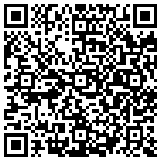 In your transfer, please indicate your desired earmark (e.g. Munich Dialogues on Democracy) if applicable.
Donations up to €300: you can simply use your payment slip as tax-deductible donation receipt.
Donations above €300: you will receive a tax-deductible donation receipt. Please provide our treasurer with the following info – either in your bank transfer, or by email:
your email address (required to send you your tax-deductible donation receipt as PDF file)
your full mailing address (the donation receipt needs to state your full name and address)
… or via Paypal
If possible, please use a bank transfer, since Paypal will deduct fees from your donation amount…
Thank your for your support!
For any questions regarding donations, please contact our treasurer.