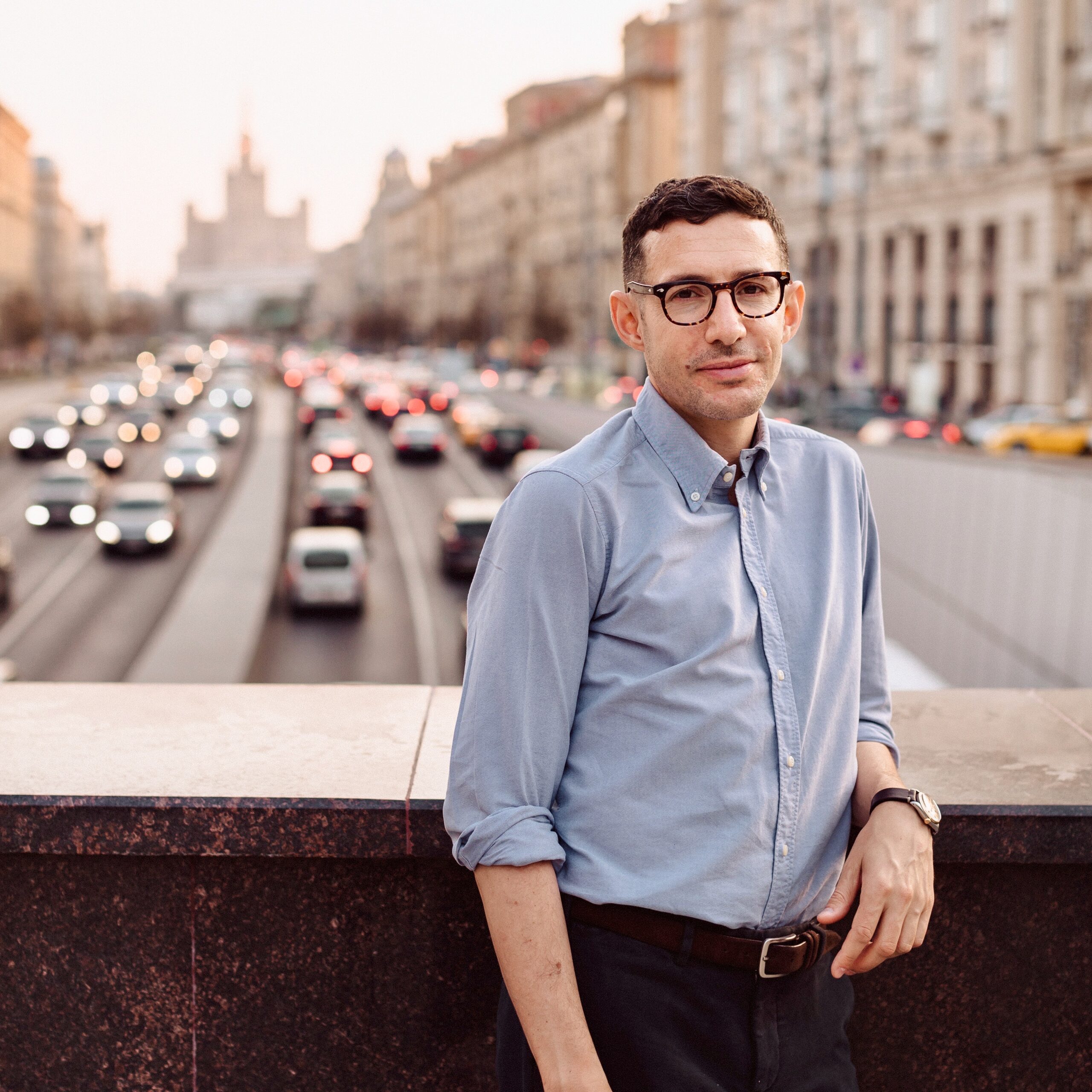 ** NEW DATE **
Thursday, March 2nd, 2023, 7 p.m. CET
The Theater at Amerikahaus  Karolinenplatz 3  80333 Munich
Admission is free. Registration is required.
Register for the in-person event at Amerikahaus via XING Events – you do not need a XING account in order to register.
​If you are not in Munich and would like to join us online, there will be a YouTube livestream.
Since Russia's invasion of Ukraine last February, long-held assumptions about geopolitics and matters of war and peace in Europe have been upended. But the war has not gone as Vladimir Putin hoped, either.
Over the first year of war, Joshua Yaffa, who spent a decade living and reporting in Russia, has traveled across Ukraine—where he has also deep experience as a journalist—witnessing the war up close.What does the conflict look like for the people of Ukraine, from civilians trapped under bombardment to newly enlisted soldiers? And what do everyday Russians understand about the war and their own responsibility? What sort of end to the fighting is possible? And what kind of world will emerge in its wake?
Joshua Yaffa is a contributing writer for the New Yorker. He is also the author of Between Two Fires: Truth, Ambition, and Compromise in Putin's Russia, which won the Orwell Prize in 2021.  He has written for the Economist, The New York Times, National Geographic, Bloomberg Businessweek, New Republic, and Foreign Affairs, where he was also an associate editor. For his work in Russia, he has been named a fellow at New America, a recipient of the American Academy's Berlin Prize, and a finalist for the Livingston Award.
Photo © Max Avdeev
Praise for Joshua Yaffa's book Between Two Fires, Truth, Ambition and Compromise in Putin's Russia
Between Two Fires is a study of compromise, opportunism, and the fraught moral choices available in Putin's Russia. In a series of carefully reported stories, Joshua Yaffa shows how people choose – sometimes consciously and other times not – to adapt, change, and otherwise 'make do' in an authoritarian state. — Anne Applebaum, Author of Red Famine and Gulag
​A fascinating and nuanced account that illuminates the myriad conflicting and often contradictory forces that have shaped the Russia of today. — Douglas Smith, The Wall Street Journal
​Few journalists have penetrated so deep and with so much nuance into the moral ambiguities of Russia. If you want insight into the deeper contortions the Kremlin causes in people's psyches, this book is invaluable. — Peter Pomerantsev, Author of Nothing is True and Everything is Possible
A part of the Munich Dialogues on Democracy series, there will be a reception following the talk.